About Us

We of the Kona Canoe Club (and the Wind & Sea Restaurants, Inc.) are committed to excellence. We are relentlessly concerned with quality. Since 1972 our attention to quality has become a time-honored custom. Experience this long-established tradition of hospitality at any of our restaurants and enjoy!

Robert Mardian / Founder & CEO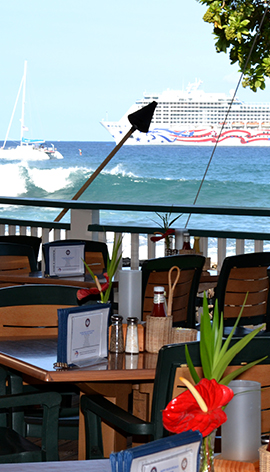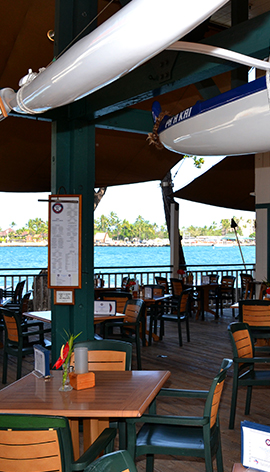 Hours
Meals are served 11:00 AM – 9:00 PM Daily
Happy Hour 2 PM -5 PM Daily

Features
If you love fresh fish and great hamburgers, this is the place. If you love oceanfront dining, spectacular sunsets and the spirit of Aloha, this is absolutely the place! From seafood to health food, from burgers (14 varieties) to beer, from small-time prices to big-time portions, the Kona Canoe Club has it all- that's why it's the locals' favorite. Meals are served from 11 am to 9 pm daily with the best Happy Hour in Kona daily from 2 to 5 pm. And if you like sports, you can enjoy them all on three giant plasma TVs.
Questions? We'd love to hear from you.